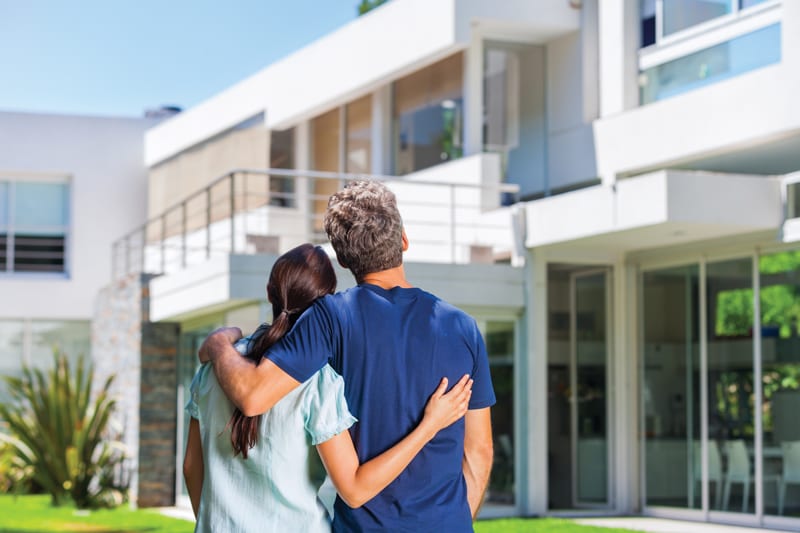 Investing in New Zealand
The investor category is a golden opportunity to become immediately involved in New Zealand business life while enjoying all the rights and privileges of residency. You can include your partner and dependent children aged 24 and under in your visa application.
At Access NZ we understand the needs of business migrants and investors. We will work closely with Immigration New Zealand and our business partners including the local Chamber of Commerce, Priority One (Business Organization), business brokers and financial institutions to ensure that you get the best advice and assistance available.
There are two investor categories: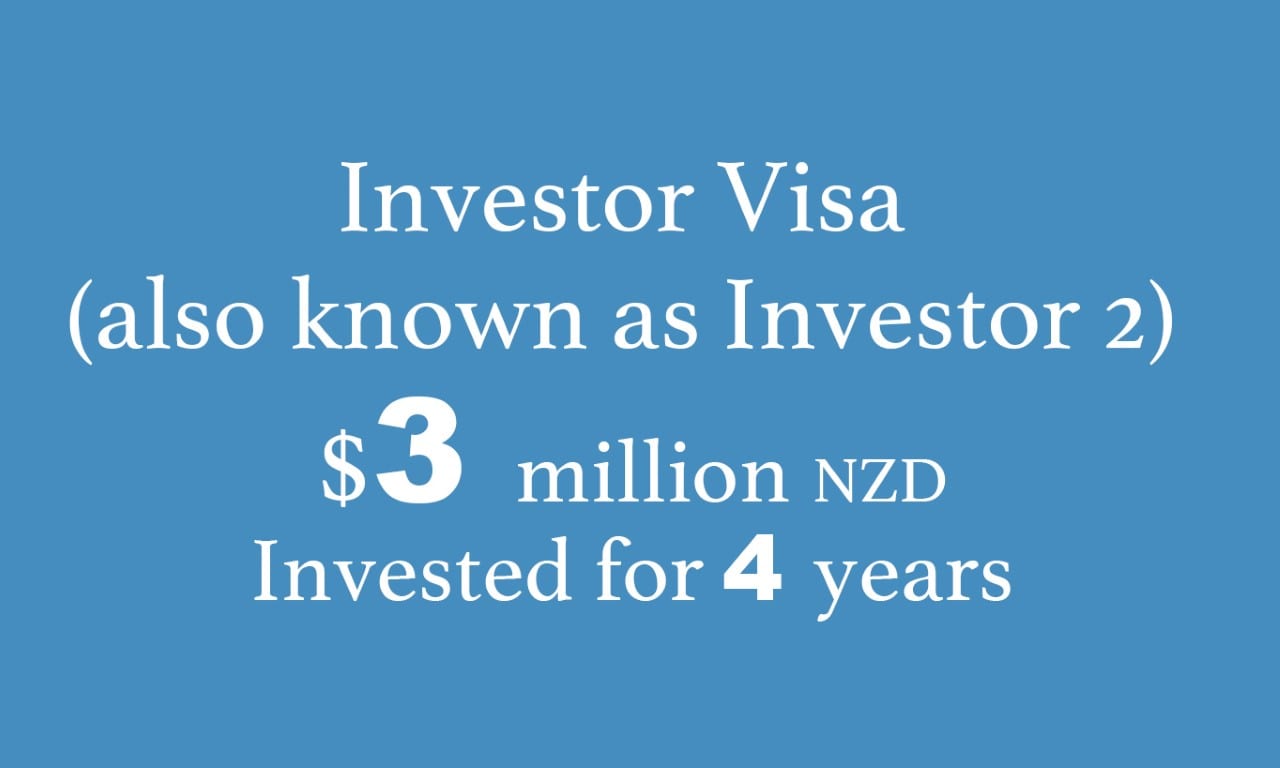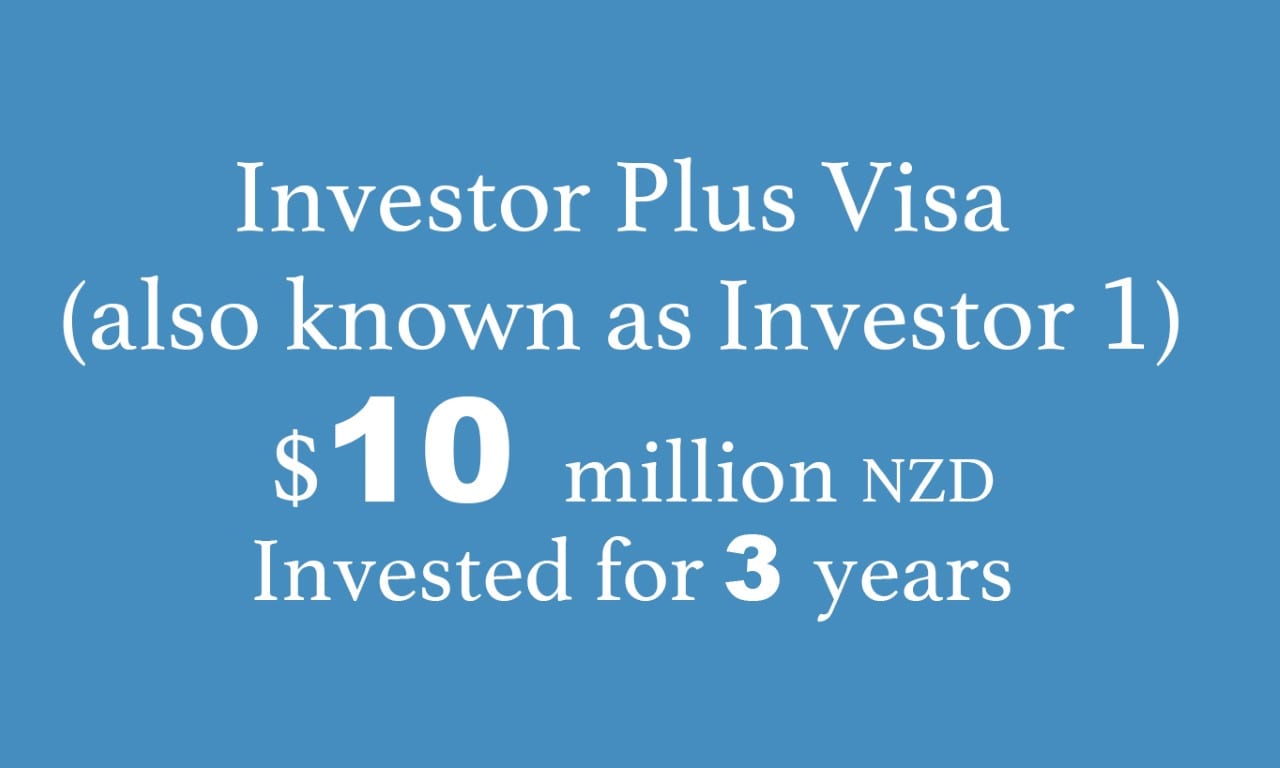 If you are interested in buying a business in New Zealand, please click on the below link for the latest Tabak Nationwide business Listings.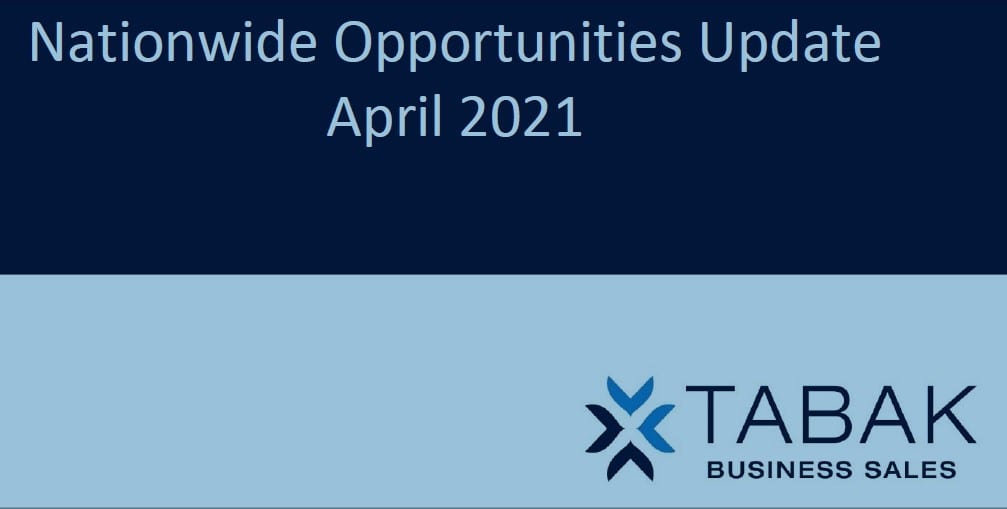 We set out below a basic summary of the two categories,
Key requirements
 

Investor Category

(Investor 2)

 

 Investor Plus Category

(Investor 1)

Minimum investment funds
NZD$3 million invested in New Zealand for 4 years
NZD$10 million invested in New Zealand for 3 years
Maximum age
65 or younger
No requirement
Business experience
Minimum of 3 years
No requirement
Principal applicant's English language
-English speaking background

-Pass an International English Language Testing System (IELTS) test report with an overall band score of 3.0 or more

-A competent user of English

No requirement
Family members' English language (partner and children 16 years and over)
Same as above, or can pre-purchase ESOL tuition
No requirement
Minimum time in NZ

146 days in New Zealand in each of the last 3 years of the 4-year investment period

44 days in New Zealand in each of the last 2 years of the 3-year investment period
Health and character
Applicants under both categories must meet health and character requirements
FAQ
1. What are the requirements for investment funds?
You can nominate a mix of funds and/or assets to invest. They must be equivalent to at least NZ$3 million for Investor or NZ$10 million for Investor Plus, though you may nominate more, depending on the points claimed in your Expression of Interest (EOI).
You will need to provide evidence showing that your investment and/or assets are owned by you or jointly by you and your partner and/or dependent children if they are included in the application.
You will also need to provide evidence showing that your intended investment funds are unencumbered, have been earned or acquired legally and are transferable through the banking system or a foreign exchange company that uses the banking system (your application will not be approved if you are unable to transfer funds to New Zealand through the banking system).
2. What sort of investments are permitted?
The acceptable investment must be,
Capable of a commercial return
Not for personal use (such as a home you plan to live in)
Invested in New Zealand in New Zealand currency
invested in lawful enterprises or managed funds that comply with all relevant laws in force in New Zealand
has the potential to contribute to New Zealand's economy
Usually, investments are made into managed investment funds, bonds issued by New Zealand firms, equity in New Zealand firms, residential property development, or eligible New Zealand venture capital funds.
Your investment total does not include any net costs such as management fees. Once your money is invested, you can't move it into new investments without notifying Immigration New Zealand. If you do, you may incur a review of your eligibility and you could face deportation. Therefore, it is important to plan your investment profile wisely.
3. What do I need to prepare if I am going to apply for an investor visa?
Prepare evidence of your business experience (only apply to Investor Category)
Prepare evidence of ownership of any assets. Because of the strict anti-money laundering regulations, you may also need to provide evidence of how you received or acquired assets.
Satisfy the English requirements (only apply to Investor Category)
Make sure you time your application carefully so that you and your family are ready to sell your assets and move to New Zealand
4. Is there a cap on the investor category?
There is no cap on the Investor Plus Category, though under the Investor Category there is a cap of only 400 applications per annum. The Investor Category operates on a points system, so in instances where the Category is oversubscribed, the minimum investment amount noted of NZ$3.0 million will need to be increased to score higher to increase the chance of being selected to allow formal application.
5. Do I need to lodge an EOI for the investor category?
For the Investor Category, you need to submit an expression of interest (EOI) to Immigration New Zealand and satisfy an eligibility point test. The eligibility criteria are age, business experience, English language and investment funds. If you EOI is selected, you will then get an Invitation to apply (ITA). Submission of the application needs to be made within 4 months of getting the ITA. Upon approval-in-principal, transfer of the funds and investment in acceptable investments within 12 months (possible extension to 18 months)
There is no EOI needed for the Investor Plus Category.
6. Can I apply for citizenship? If so after how long?
Yes, after 5 years of residency and subject to maintaining investment in New Zealand.
ENTREPRENEUR – WORK VISA
The visa is for people who are experienced in business and who want to work in their own business in New Zealand. Applicants can buy or set up a business in New Zealand, and operate their business successfully for a certain period of time before being able to qualify for New Zealand residence. Applicants can include their partner, and dependent children aged 19 and under, in the visa application.
Requirements for this visa include,
minimum capital investment of NZ$100,000 (excluding working capital)
120 points or more, with points awarded for factors about the likely success of the business and its value to New Zealand
clear business plan
clean recent history of bankruptcy, business failure and fraud
health, character and English language requirements.
This 3-year work visa is structured in two stages,
Start-up stage: If your application is approved, you will initially be given a 12-month work visa, enabling you to buy or establish your business in New Zealand.
Balance stage: Once you have proven that you have taken steps to establish your business, you are granted the remaining 24 months of your visa.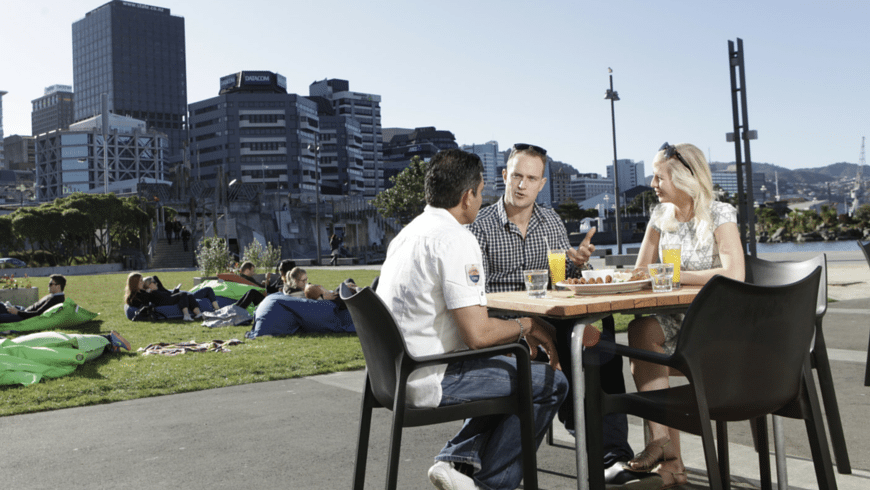 ENTREPRENEUR – RESIDENT VISA
This visa is for people who are already in New Zealand on an Entrepreneur Work Visa or another visa that allows self-employment, and they want to live in New Zealand on a permanent basis. If granted this visa, applicants will be able to continue operating their business in New Zealand and stay here indefinitely.
There are two ways to qualify for residence under this category,
Entrepreneur Residence Category (2 years) – Requires you to have successfully established or purchased a business in New Zealand and have been self-employed in that business for at least two years, and for your business to have significantly benefited New Zealand.
Entrepreneur Residence Category (6 months) – This option provides a faster track to residence if you have invested at least NZ$500,000 in your business and have created a minimum of three new full-time jobs for New Zealand citizens or residents.
Under both options, you need to meet health, character and English language requirements.