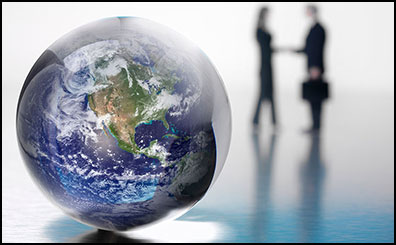 Access NZ is the trading name of Access NZ Limited.
Our head office is in Tauranga in New Zealand's beautiful Bay of Plenty district. The majority of our clients are based in the Bay of Plenty region and are referred to us by existing clients or other legal professionals. Increasingly, our service extends to clients throughout the whole of New Zealand. Many of our clients are also resident overseas and have not yet made the move to New Zealand.
In conjunction with our partners, our services can also include matching your skills with the skill set needed in New Zealand, finding the right school for your children, and assisting with settlement and property advice.
Browse through our testimonials to read what our clients say about us.
Our Services
Visa Assistance
We provide a thoroughly professional and personal service all the way through the visa application process. You will be allocated a dedicated case manager who will be your contact person at Access NZ.
Our visa assistance includes the following:
Discussing your overall immigration needs
Designing a strategy to meet those needs
Advice on how best to fulfil immigration requirements
Advice on documentation required
Collating documentation
Skills assessment
Advice on job offers in terms of your overall immigration strategy
Lodgement of applications and supporting documentation
Liaising with immigration New Zealand
Updating you regularly on the progress of your application
Advice on CV / References
Services to employers:
Any relevant immigration/employment law changes that might affect your business.
Advice on business processes to obtain and maintain accredited employer status.
Advice on migrant recruitment and Recognized Seasonal Employer status
Conduct a visa health check on current overseas employees.
Other services:
Consulting on the best pathways to residence and most suitable academic choices for you and your family.
Introduction to New Zealand and life in New Zealand
Questions on tax matters, pensions, etc.
Face to face consultation
: Please contact us on Skype or book a personal appointment through our
Consultation Booking System.
Please remember that we are generally 10 – 12 hours ahead of GMT or CET (depending on Standard Time or Daylight Saving Times). We encourage you to avail of our Free assessment button on our home page for an initial assessment.
Our Fees
Fixed Fees
We operate on a 
fixed fee
 basis - there are no "hidden charges". During your initial consultation, you will receive a quote for Access NZ's professional fees to assist with your visa application.The quote is based on the information you provide. Further services may be necessary if there are undisclosed health or character issues, or due to changes in circumstances.
Visa Assistance & related work
The fee for your initial consultation is NZD $195.5 ($170.00 plus GST). Once you have had the initial consultation you will be provided with an estimate of the overall cost of the service to be provided.