"Thank you Access NZ for all your help in our Residency Application. Your expertise has been invaluable in this process. Doris- you are an amazing and knowledgeable advisor, you made the whole application process very effortless. Cannot stop thanking you for your outstanding professionalism and brilliant advices. We are extremely excited for being given chance to make this beautiful country our home and we could not have made it without you and your advices. Thank you for guiding us through out our journey."

Sudhan and Purnima, Nepal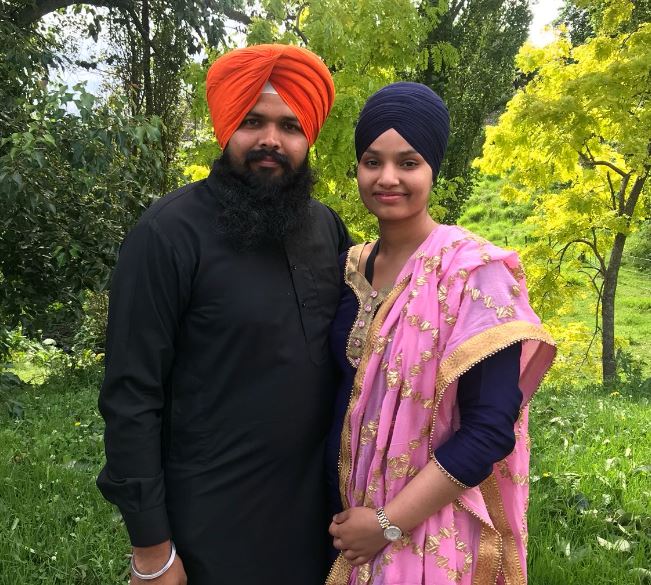 Doris and the team in Access NZ are outstanding. Doris is professional, knowledgeable, and dedicated! If you are looking for a great immigration advisor – please, look no further! Not only she is extremely knowledgeable and experienced in immigration field – she is super attentive and dedicated and will treat your case/problem as her own. She is always available via email or phone, answers all the questions in details, and during meetings – she is always prepared and will spend extra time with you.

Ranjit and Pawanpreet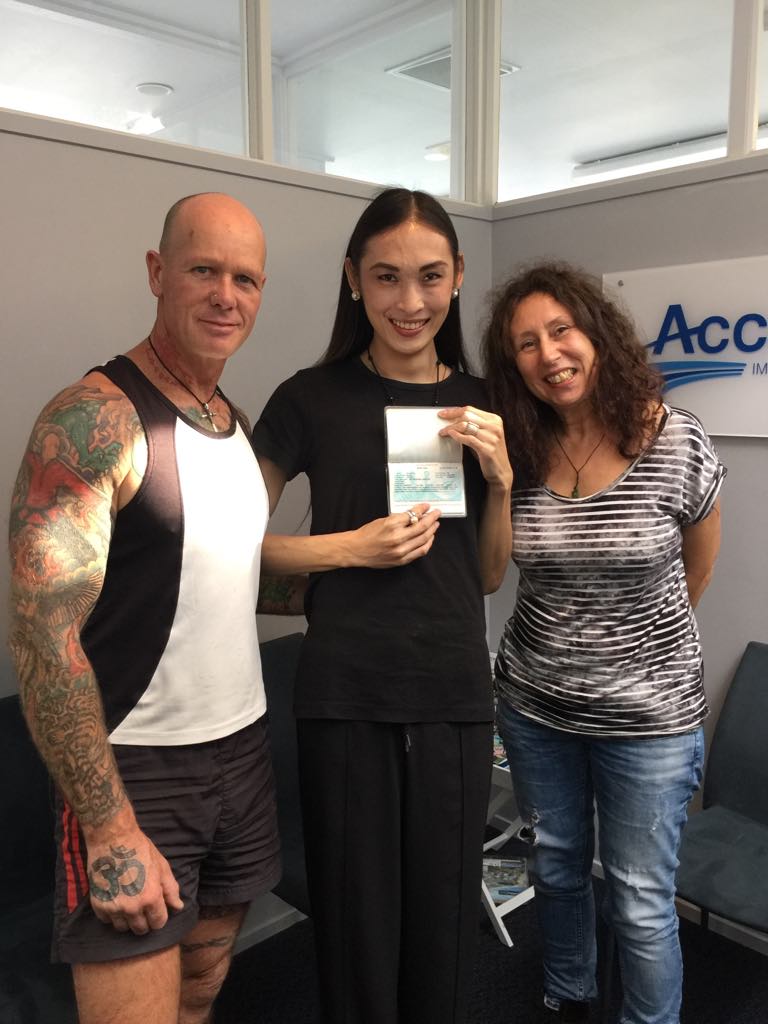 Just a little thank you note for all of your help and advice, we couldn't have done this alone. You have been great to work with so thank you so much. We so appreciate your effort.
Jakkapan, Thailand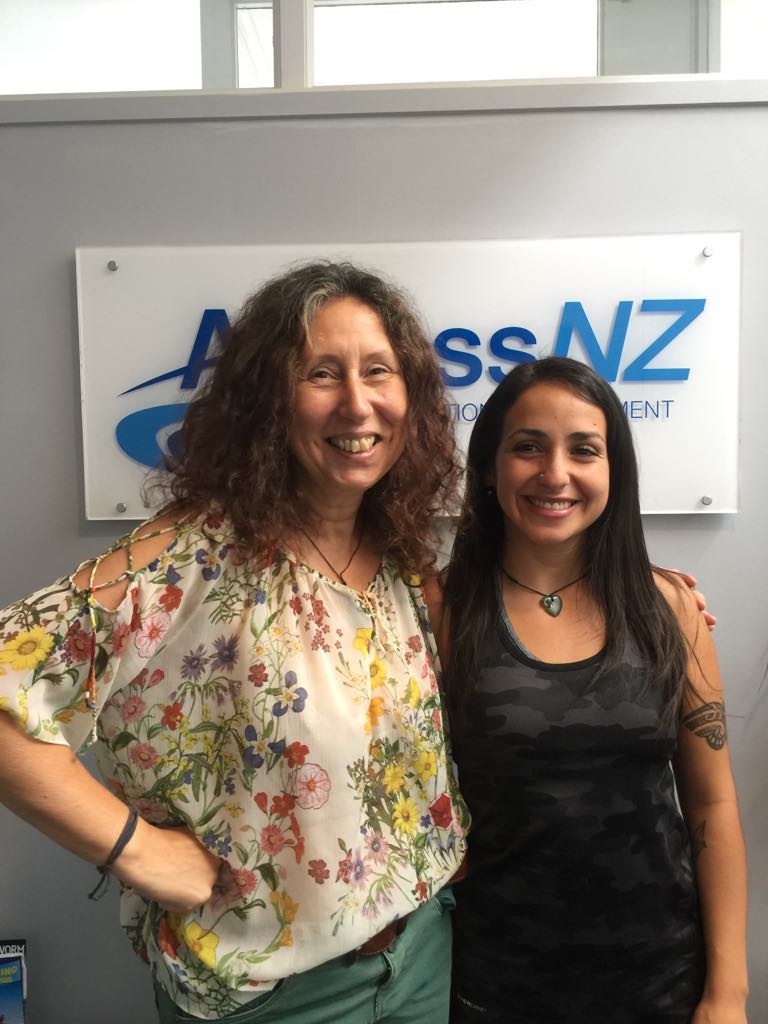 We are very happy, thanks a lot for your help! We keep in touch for further applications.
Camila, Chile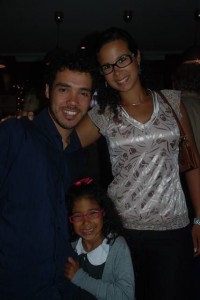 "Hi Doris and Ned, I got some great news on Friday. My resident visa application status was updated to APPROVED. We're just waiting for our notification by mail now. Thank you for your help and support."
Felipe, Brazil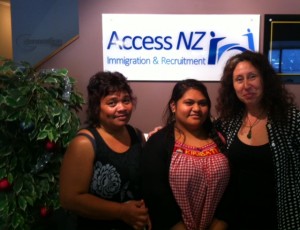 "Thank you so much for allowing us to have a work visa for New Zealand. Residence is next!"
Raakaba and Raeri, Kiribati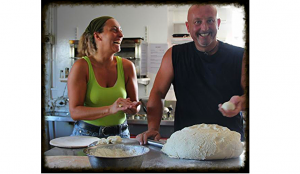 "Thanks so much Doris and the team in Access NZ for helping us getting a work visa and make our dreams come true. Come and have a crepe and a pizza at The Funky Fish anytime!"
Sophie and Phillipe, France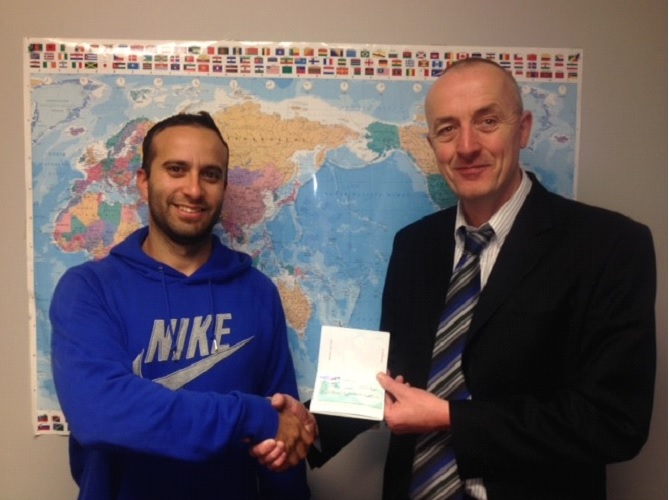 "Another happy client is Alejandro from Argentina who has just received his residence visa. All the best for your life as a resident of New Zealand to you and your wife Vero!"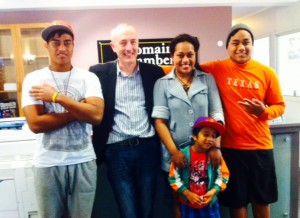 "After many submissions, refusals and resubmissions with INZ, Mr. Burke presented our story to Minister Nikki Kaye and got a visa for all of us. I had given up all hope but now we can apply for residence! Thank you so much Mr. Burke and Access NZ! "
Tebikea, Kiribati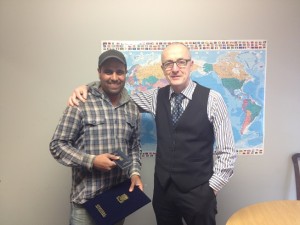 "I am so happy that my Diploma in Horticulture was vital in securing my work visa. Thank you so much for helping me to get my visa Access NZ!"
Jitender S, India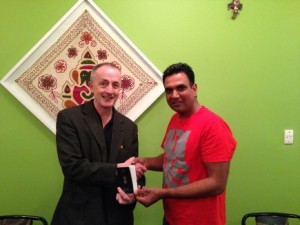 "Mr Burke has saved my life and I am forever grateful to him. I was about to be deported after my visa had expired through no fault of my own, but Mr Burke went to fight for me and won against immigration New Zealand. Thanks so much Access NZ! "
Gucharan S, India
Doris, this is fantastic news, thanks ever so much for all the hard work you have done. I will be in contact in the future.
Sam, United Kingdom
Thank you so much Doris and the Access NZ team – This is really helpful! It is obvious that Ned and your office did a huge amount of work to make this happen.
Kooba Family
What an awesome email to receive! And a big relief!  Thank you for all your work towards gaining my residency!! Really appreciate it!
Alex, Northern Ireland 
Dear Doris and Ned, I am absolutely elated and overcome with joy! What wonderful news!! I had a silent hope and faith in both your professional abilities but it's all happened a bit quicker than I anticipated. Thank you both from the bottom of my heart!
Lillianne, Oman
Thank you so, so much Doris. This is the best news of my life after Dipendra left me. I am very thankful to the team in Access NZ for all the efforts.
Sarjana, Nepal
Thank you so much for the great news! The whole family is delighted!
Malkit, India
Very, very good evening Doris, thanks so much for my visa, I am very happy.
Khushpal, India
Thank you very much Ned and team in Access NZ for your assistance in obtaining the expungement, without this I wouldn't have got my residency.
Martin Turner
I would like to thank Access NZ for a professional attitude and outstanding service during my visa process. Everything went smooth and fast. No doubt Doris is an experienced and knowledgeable immigration advisor, I would definitely recommend her to anybody deciding to stay in NZ!
 Michaela Horcinova
, Slovakia
Thanks for helping me to get my residency Access NZ. I am very happy the way you help me.
Nowrin Joye, India