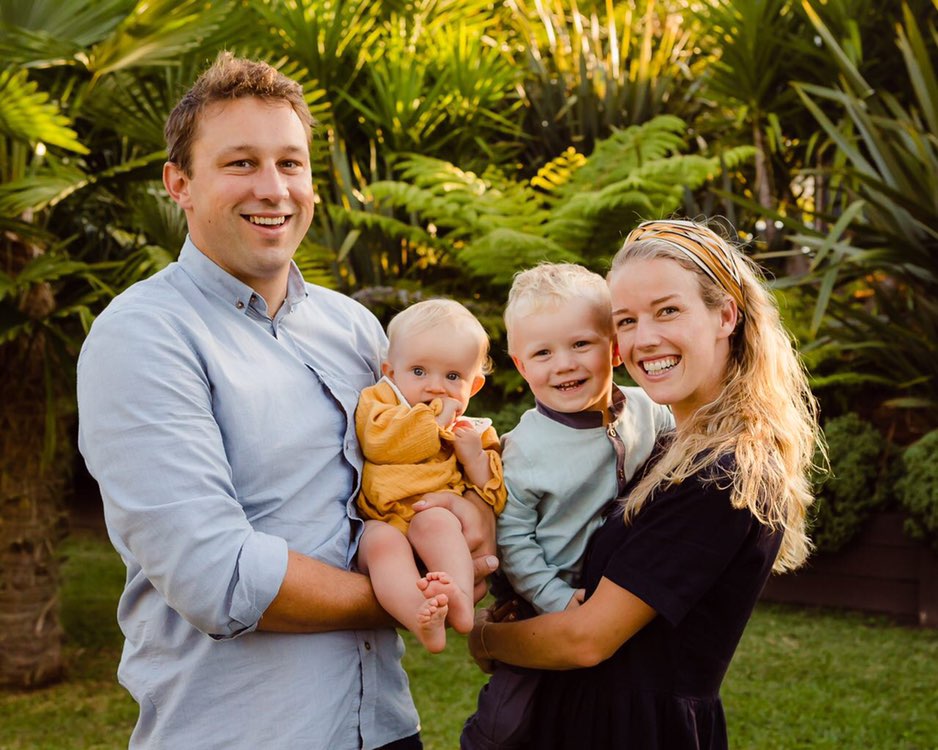 If you have a tricky and difficult visa situation to handle, go to Access NZ, these guys did a great job with our visas … they managed to get a great outcome for all of us
Garret, Inga, Troy and Ruby, USA and Norway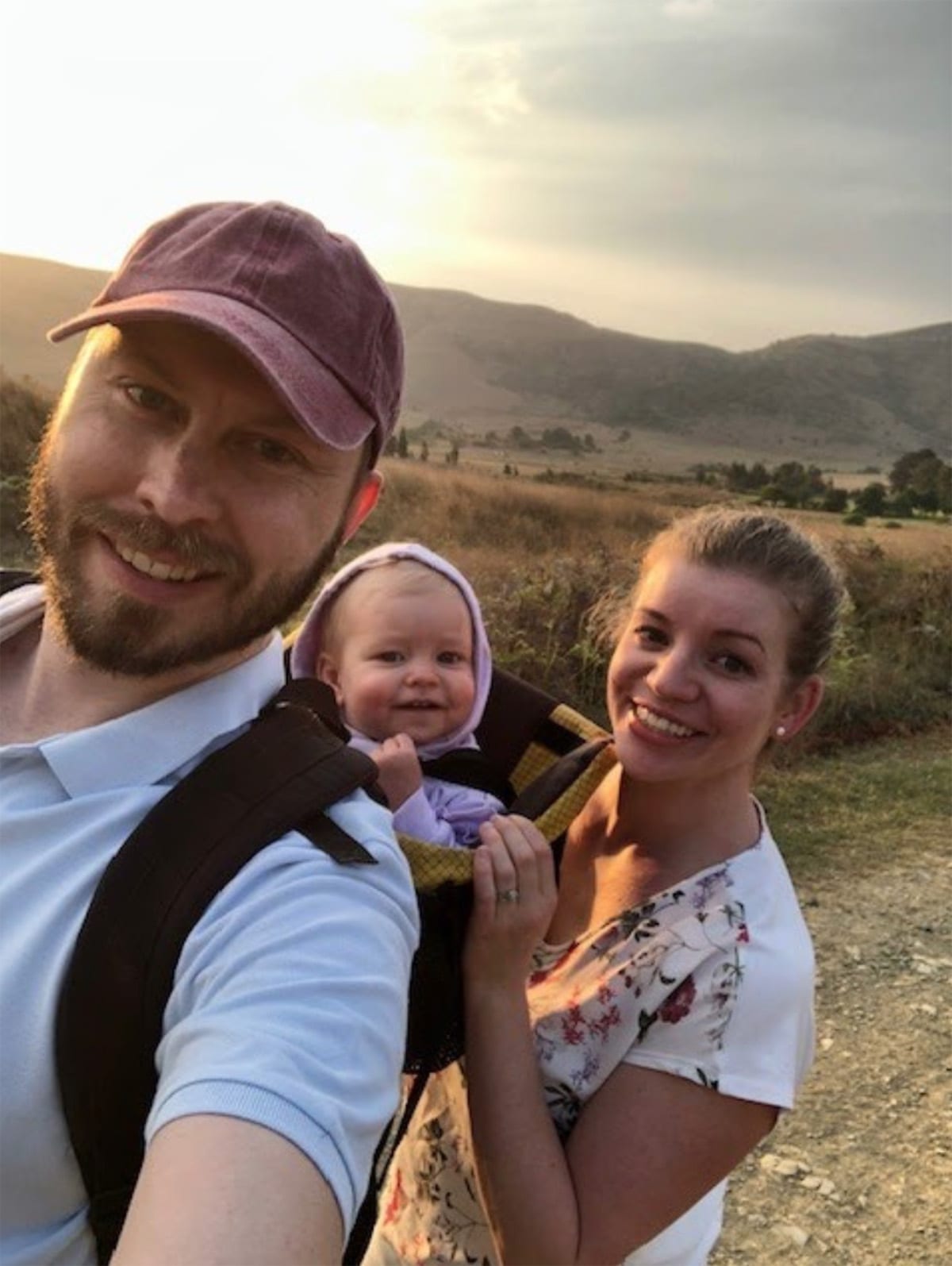 Amidst the Covid-19 chaos, Access NZ managed to have our border exemption granted and subsequently our critical purpose work visa. Truly amazing! The timeline indications were also spot on and the process was handled seamlessly. A big thank you to Doris for all the hard work!
R.Kok, South Africa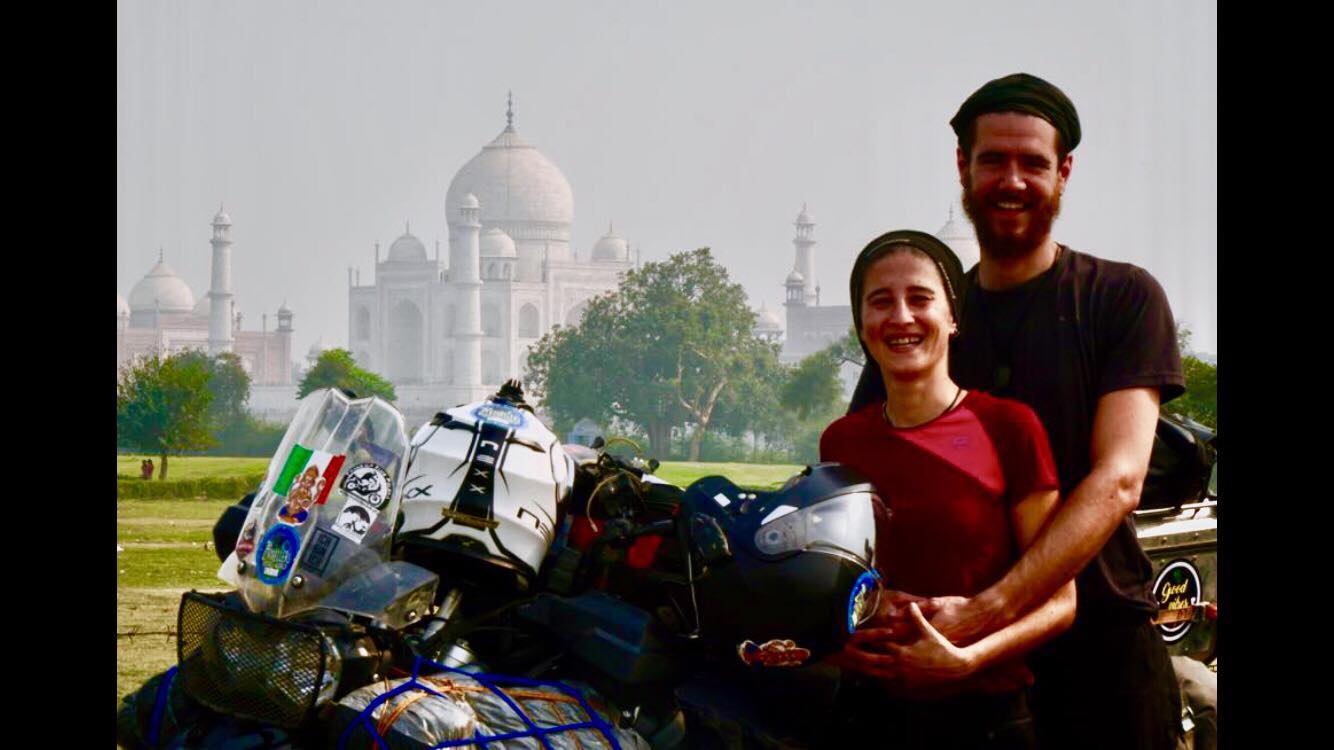 Our cases was quite complicated, we choose access NZ for get our visas (Essential skills visa and partnership) and couldn't choose any better!! Doris is an extremely competent adviser, she immediately understood our situation and how to best help us…
Since the date of application we have obtained our visas in less than a week!!!
Thank you for the competence shown!!!
Strongly recommend to all!!!
M. Crudeli, Italy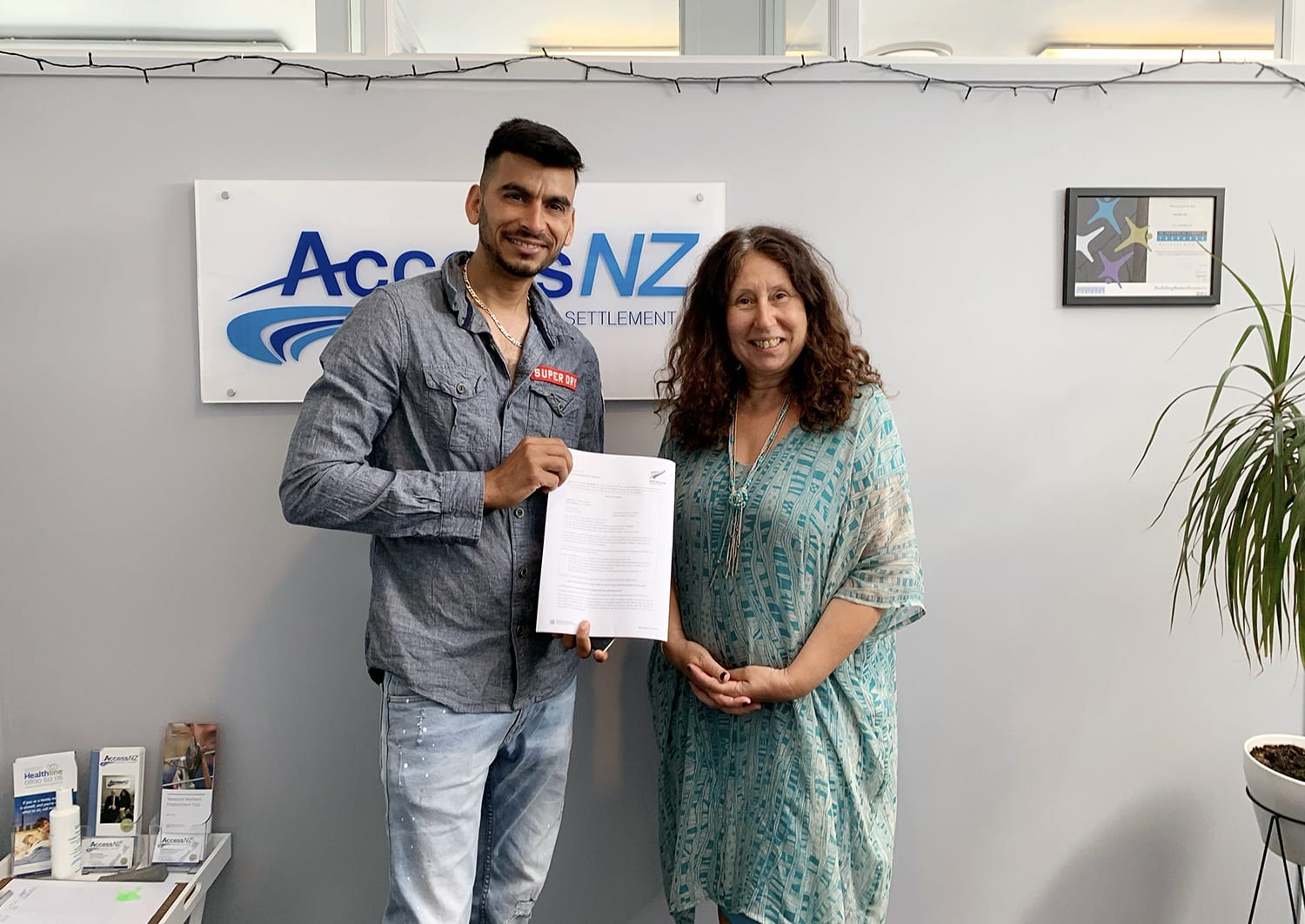 I am really glad that after getting refusal i chose Access NZ !! Doris is very professional and always very helpful – i could not have get 3 years visa without her!
P. Kumar, India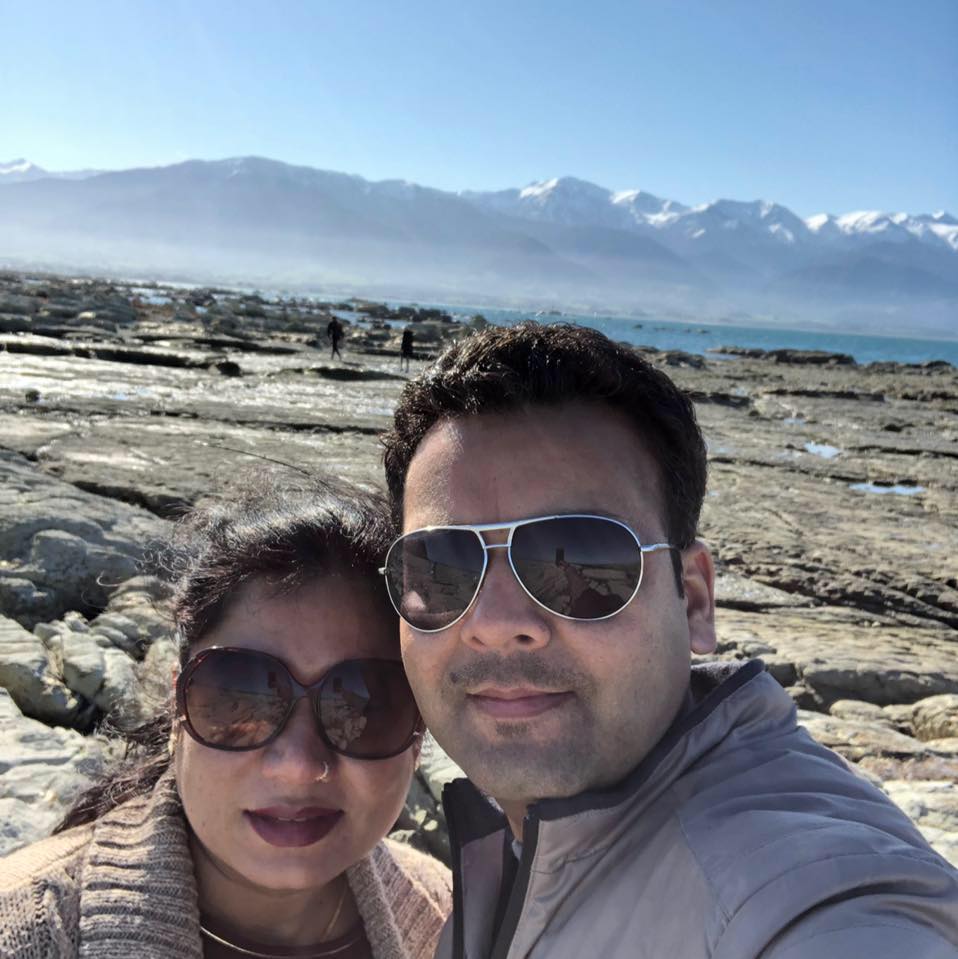 They are very knowledgeable, approachable and friendly advisors.
D. Toora, India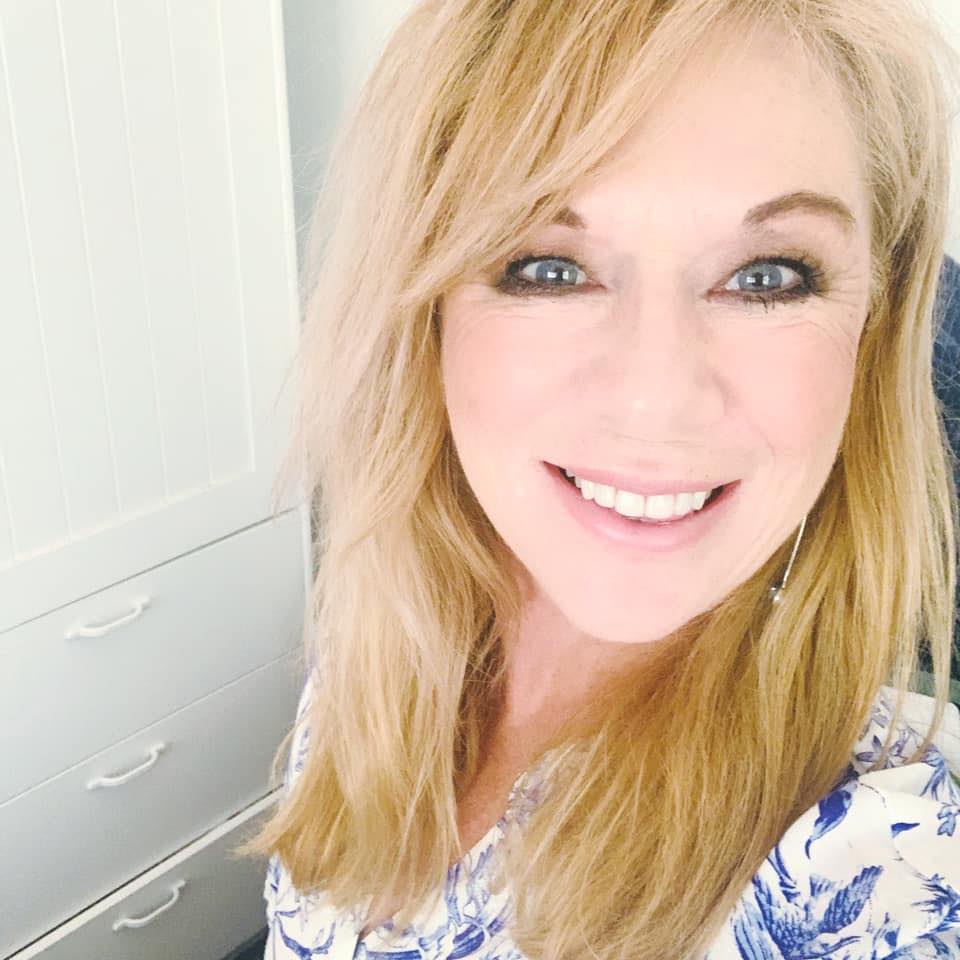 Thanks to Doris we have had a positive outcome – we could not have navigated our way through the Immigration process without her!!!
L. Ann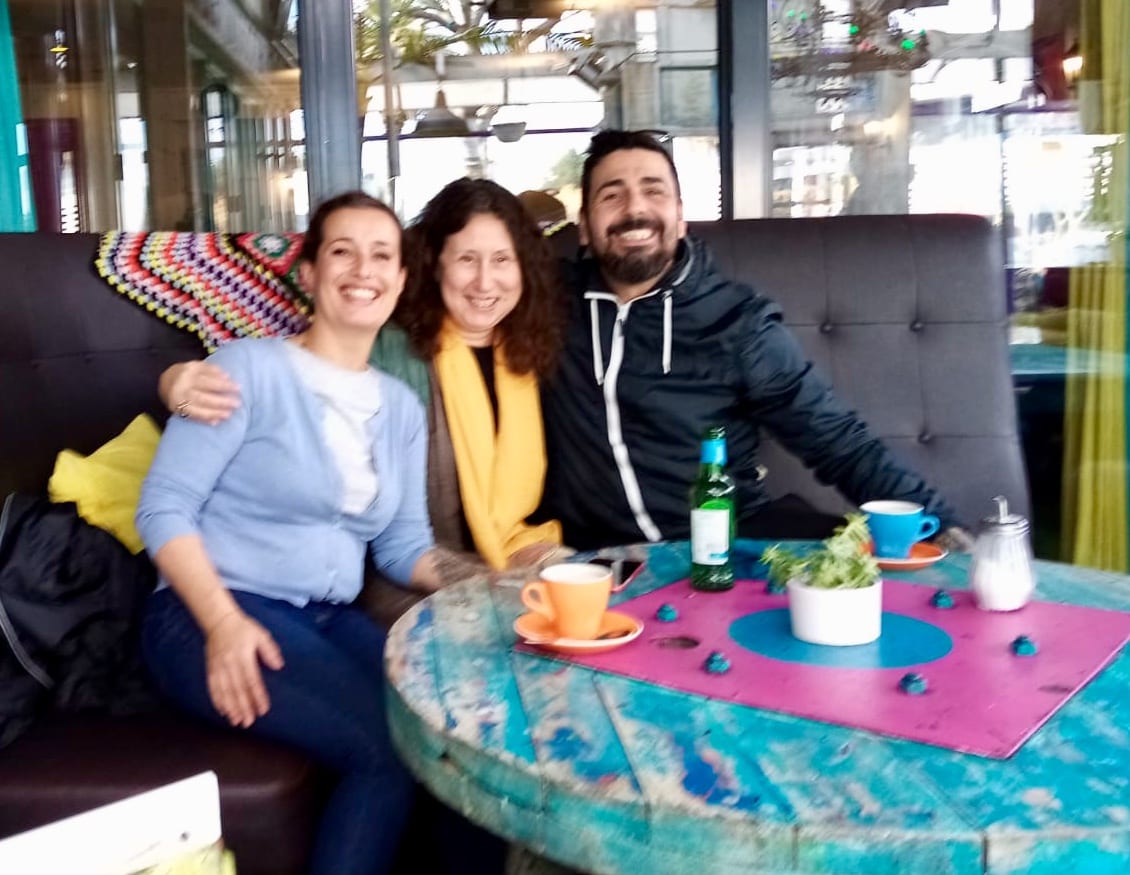 Not an easy visa to get for the whole family but Access NZ did it! We are here now happy to have escaped Europe just in time.
Serena and Enric, Corsica and Spain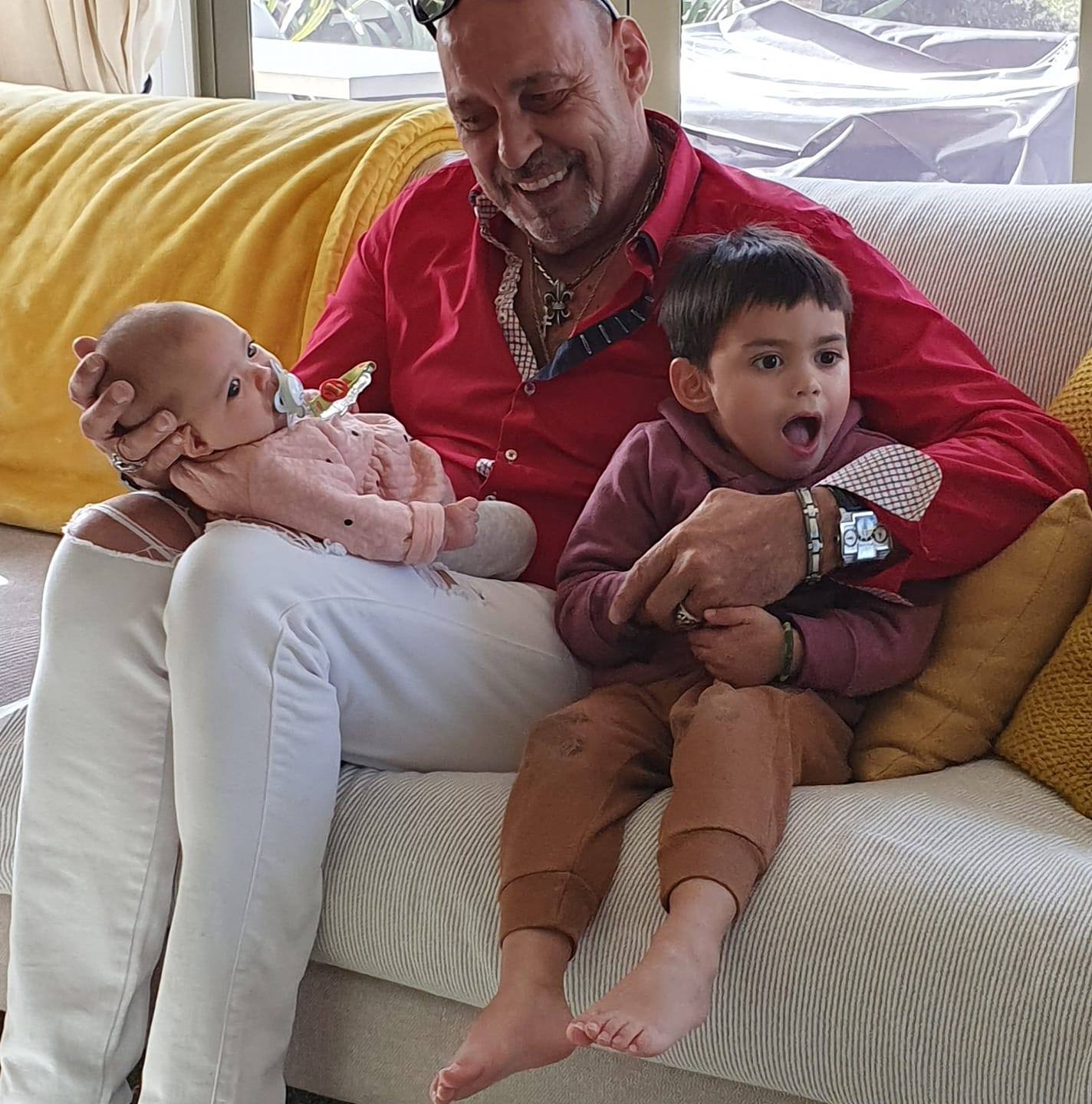 We can only recommend Access NZ wholeheartedly. Working with Doris & Ned is excellent and has always helped me, my family and our friends in all legal steps, as well as torist visas, study visas and ultimately for Parenting visas with very good success. Once again big thanks for this unique cooperation, warm greetings family Wenzel
J. Wenzel, Germany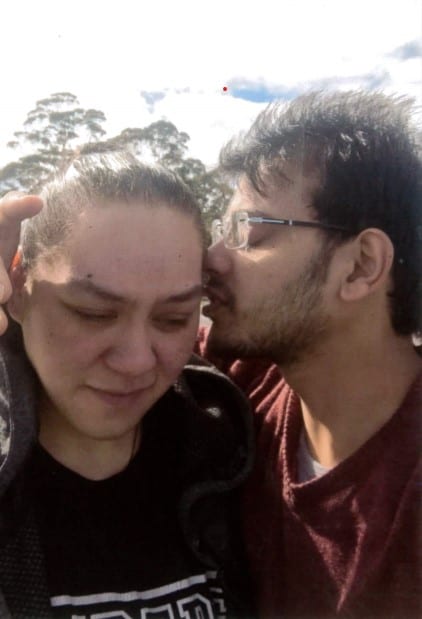 We are very thankful for Doris for all the support and professionalism throughout the process of our residency Visa. We will always recommend if anyone want immigration advisers help, she is always on time for all. Thank you great outcome.
Anchal, India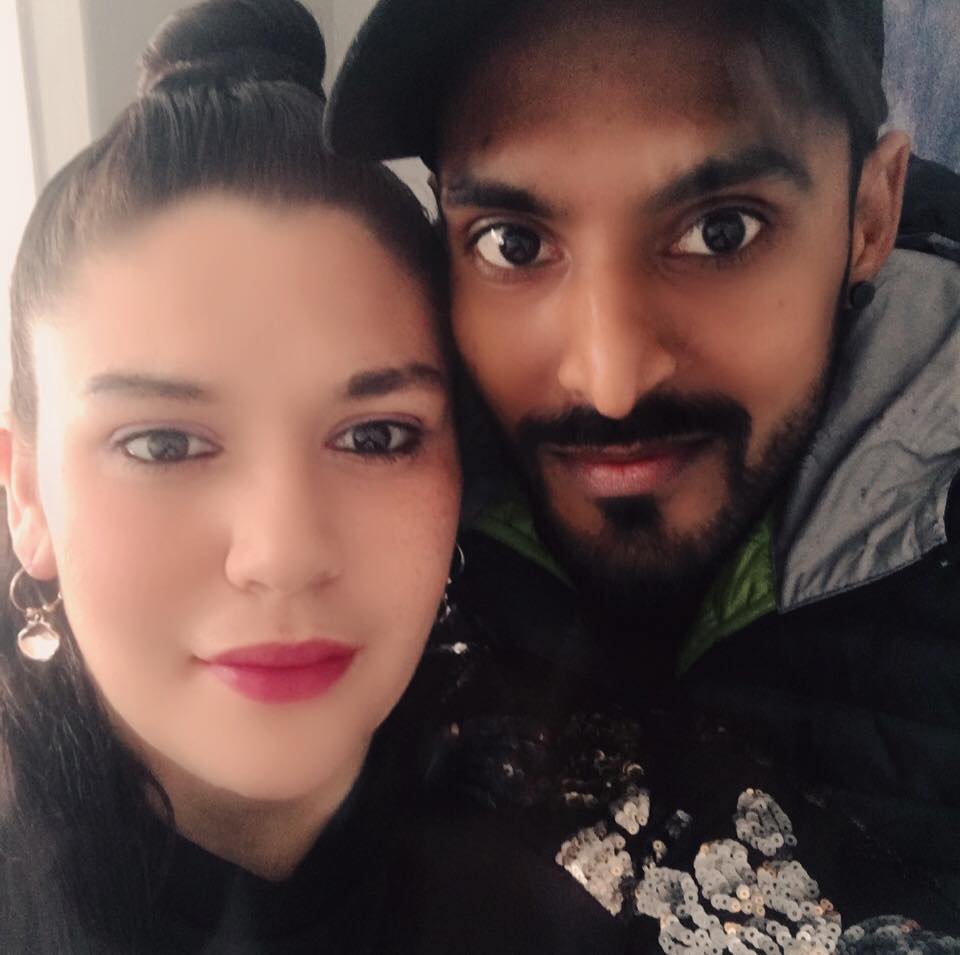 Highly recommended . excellent service and great communication .thank you Ned Burke and Doris for an awesome job to achieve my residency . thank you very much.
S. Kumar, India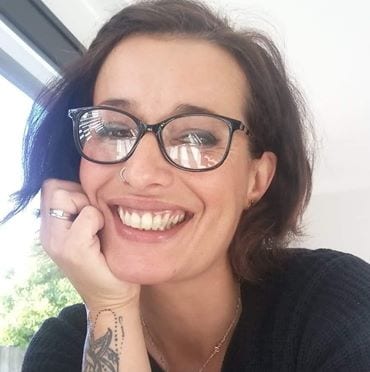 Access NZ and especially Doris, just helped us to make our dream come true!! We highly recommend them if you need immigration advisers! It was a very hard and long process, but Doris never gave up and fought like a lioness to help us dealing with INZ! And SHE DID IT! She made it! Now we are granted our work visa! And we are so grateful! Don't hesitate to make your dream come true, call Access NZ, they will make it for you!!
S. Escudero, France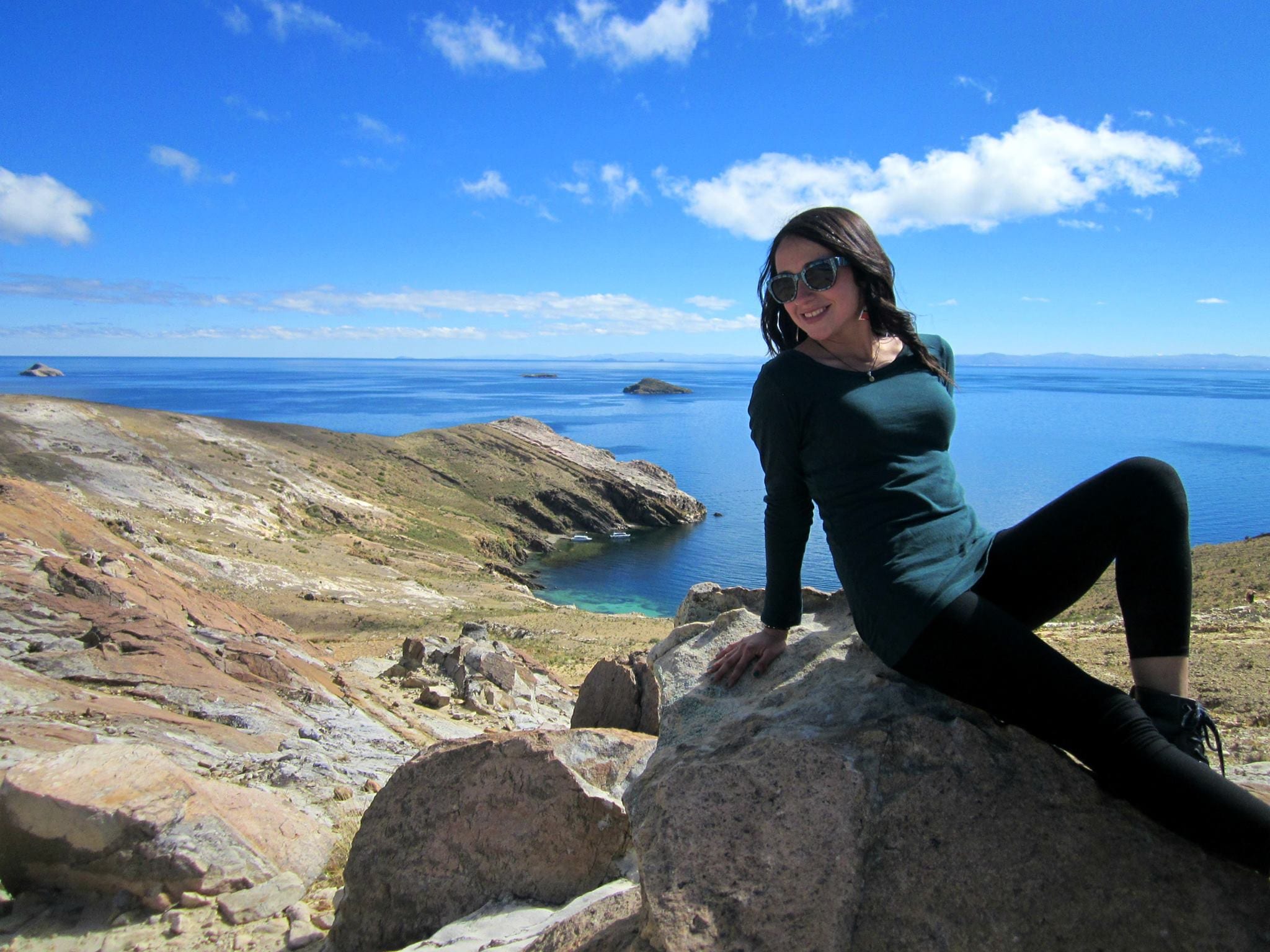 Doris has been my immigration advisor for the last 2 years. She has helped me in each one of my application and always with a successful result. She is dedicated and professional. She always kept me informed along the process and gave me all the support and advise i needed. I am very happy to have got approved my Residence Visa. Thanks Doris for this! I will always highly recommend you!
Camila V, Chile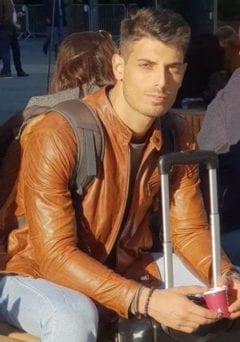 Very good service from Access NZ, Doris has been very helpful and available! Recommended!
Stefano P, Italy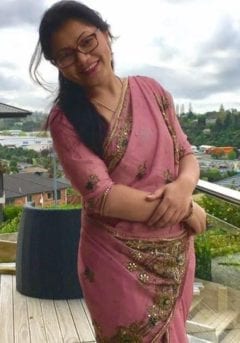 Incredible assistance throughout all my visa application ( Job search visa/ Work visa/ Resident visa) and legal help since 2015. Ned Burke and Doris helped us in each and every legal /immigration related application which i am very grateful throughout my life. Doris Schoeller is the best immigration adviser that encourage me in each and every step of my processing. She always gave genuine advice to me which i felt the most important thing in any application. Access NZ team will always be my first preference and I would love to recommend Access NZ to everyone who need legal and immigration advice and assistance.
Sarjana D, Nepal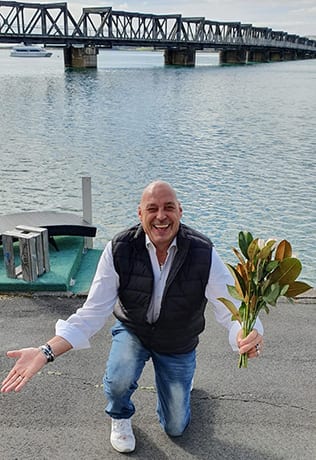 Vielen lieben Dank euch zweien / Thank you so much, great, great job !!
Joachim W., Germany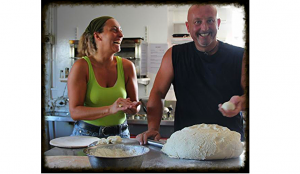 "Thanks so much Doris and the team in Access NZ for helping us getting a work visa and make our dreams come true. Come and have a crepe and a pizza at The Funky Fish anytime!"
Sophie and Phillipe, France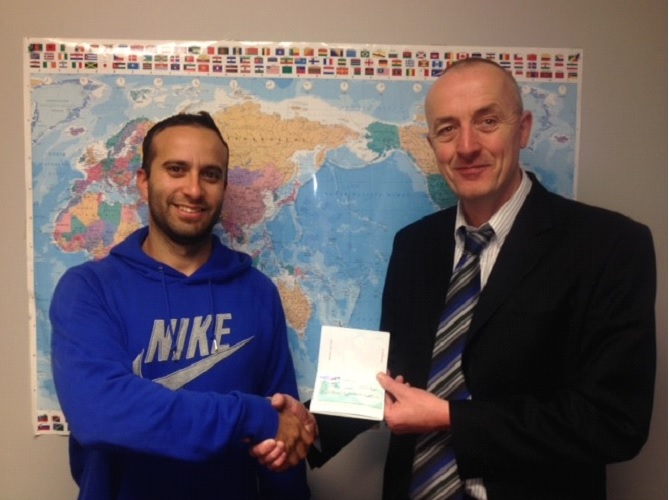 "Another happy client is Alejandro from Argentina who has just received his residence visa. All the best for your life as a resident of New Zealand to you and your wife Vero!"
Alejandro, Argentina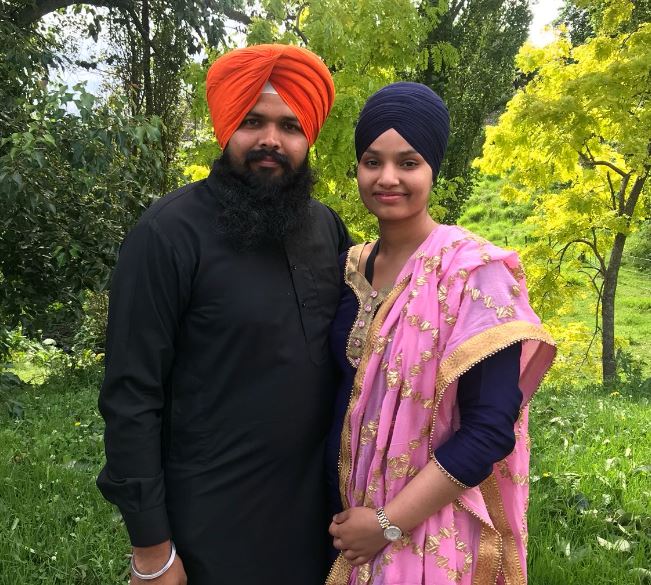 Doris and the team in Access NZ are outstanding. Doris is professional, knowledgeable, and dedicated! If you are looking for a great immigration advisor – please, look no further! Not only she is extremely knowledgeable and experienced in immigration field – she is super attentive and dedicated and will treat your case/problem as her own. She is always available via email or phone, answers all the questions in details, and during meetings – she is always prepared and will spend extra time with you.

Ranjit and Pawanpreet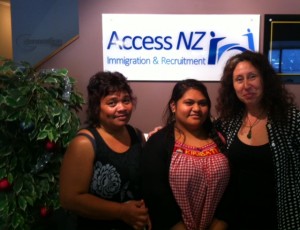 "Thank you so much for allowing us to have a work visa for New Zealand. Residence is next!"
Raakaba and Raeri, Kiribati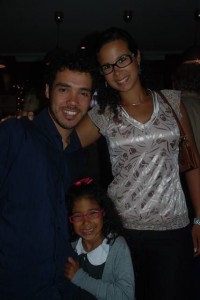 "Hi Doris and Ned, I got some great news on Friday. My resident visa application status was updated to APPROVED. We're just waiting for our notification by mail now. Thank you for your help and support."
Felipe, Brazil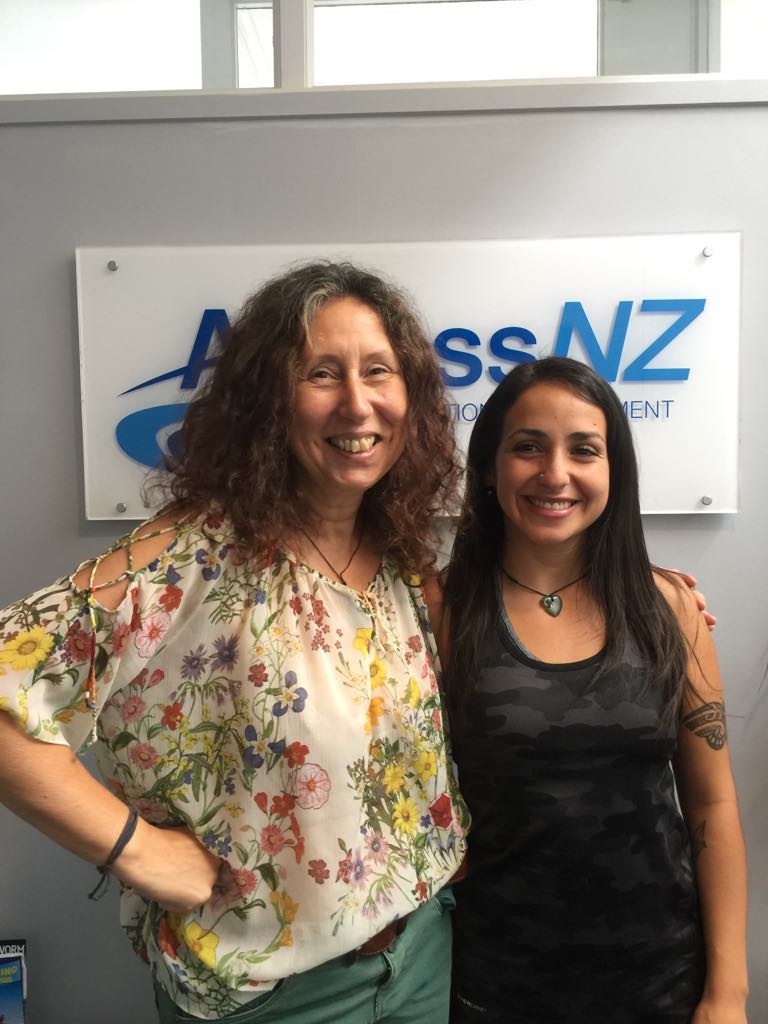 We are very happy, thanks a lot for your help! We keep in touch for further applications.
Camila, Chile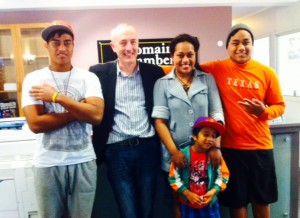 "After many submissions, refusals and resubmissions with INZ, Mr. Burke presented our story to Minister Nikki Kaye and got a visa for all of us. I had given up all hope but now we can apply for residence! Thank you so much Mr. Burke and Access NZ! "
Tebikea, Kiribati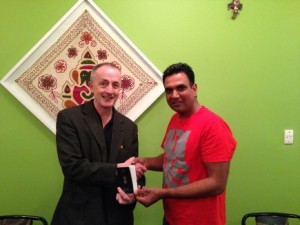 "Mr Burke has saved my life and I am forever grateful to him. I was about to be deported after my visa had expired through no fault of my own, but Mr Burke went to fight for me and won against immigration New Zealand. Thanks so much Access NZ! "
Gucharan S, India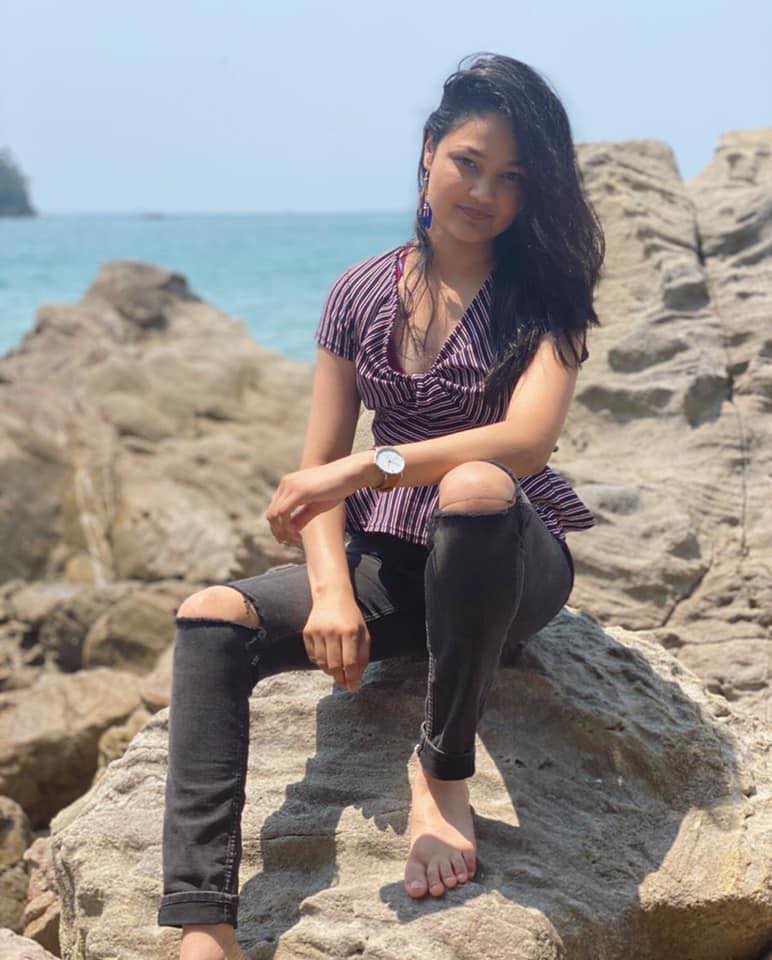 Thank you Doris for your services, not only the best immigration advisor but also an amazing educational agent who has helped me in finding the course that suited my wants and needs. I truely appreciate all that efforts done by Doris. She's just amazing in handling problems professional. Highly recommend. Hope to meet you again somewhere in the future. Cheers
D. Negi, India
Knowledgable, fast, and affordable! Access NZ quickly facilitated residency for my partner and myself. Their level of expertise is exceptional. Five stars is not enough.
C. Hyland, USA
AccessNZ was charged with assisting us in securing a special purpose visa for a foreign worker with very specific skills. They proved to be very knowledgeable in what was required by immigration NZ, and were able to guide us through firstly applying for a border exemption for the prospective employee (specifically required in the COVID environment), and then the subsequent work visa for him, and relevant visas for his family.
We received notification of the the successful visas application from INZ on 5 Jan 2021, about 3 weeks earlier that the original time frame discussed.
Therefore I recommend AccessNZ to people needing a similar service.
M.Egleton, NZ
I had some critical immigration issues that needed working out as soon as possible and wasn't very hopeful with my situation until I was advised to see Doris.
From the moment I met Doris I felt like I was in safe and knowledgeable hands. Doris was not only able to deal with the complexity of the situation effectively and efficiently, but she was always able to explain things in a very clear way so that I knew exactly what was happening at every stage of the process.
In short, I can't recommend Doris and Access NZ highly enough, if I could I would give her ten stars!
T. Ganly, Ireland
After I stuffed up my own application I needed a lot of help. Lawyers and Immigration advisers in Wellington and Hamilton refused to help me, saying my case was hopeless. Mr Burke, Immigration Lawyer, from Access NZ was recommended to me by other people so I contacted him. He and his team at Access NZ did a fantastic job and sorted out the misunderstandings with INZ and got me my visa. Well done Access NZ. I highly recommend them!
Manvir S, India
"Thank you Access NZ for all your help in our Residency Application. Your expertise has been invaluable in this process. Doris- you are an amazing and knowledgeable advisor, you made the whole application process very effortless. Cannot stop thanking you for your outstanding professionalism and brilliant advices. We are extremely excited for being given chance to make this beautiful country our home and we could not have made it without you and your advices. Thank you for guiding us through out our journey."

Sudhan and Purnima, Nepal
Thank you so much Doris and the Access NZ team – This is really helpful! It is obvious that Ned and your office did a huge amount of work to make this happen.
Kooba Family
What an awesome email to receive! And a big relief!  Thank you for all your work towards gaining my residency!! Really appreciate it!
Alex, Northern Ireland 
Dear Doris and Ned, I am absolutely elated and overcome with joy! What wonderful news!! I had a silent hope and faith in both your professional abilities but it's all happened a bit quicker than I anticipated. Thank you both from the bottom of my heart!
Lillianne, Oman
Thank you so, so much Doris. This is the best news of my life after Dipendra left me. I am very thankful to the team in Access NZ for all the efforts.
Sarjana, Nepal
Thank you so much for the great news! The whole family is delighted!
Malkit, India
Very, very good evening Doris, thanks so much for my visa, I am very happy.
Khushpal, India
Thank you very much Ned and team in Access NZ for your assistance in obtaining the expungement, without this I wouldn't have got my residency.
Martin Turner
I would like to thank Access NZ for a professional attitude and outstanding service during my visa process. Everything went smooth and fast. No doubt Doris is an experienced and knowledgeable immigration advisor, I would definitely recommend her to anybody deciding to stay in NZ!
 Michaela Horcinova
, Slovakia
Thanks for helping me to get my residency Access NZ. I am very happy the way you help me.
Nowrin Joye, India
Just a little thank you note for all of your help and advice, we couldn't have done this alone. You have been great to work with so thank you so much. We so appreciate your effort.
Jakkapan, Thailand
Doris, this is fantastic news, thanks ever so much for all the hard work you have done. I will be in contact in the future.
Sam, United Kingdom
Jenalyn and I would like to thank Doris and Ned from access nz with all our Visa applications. It took a bit longer than anticipated on our partnership Visa, but Doris never gave up and kept pushing to get my partners Visa finalized.
Jenalyn Most, Philippines
Best immigration advisor in whole New zealand. Just because of you I got my essential work visa in just 5 days. Must recommended to all people struggling with their work visas. Access NZ is the best place to solve any Work Visa problem . Thanks a lot Doris once again.
Gurwinder Maan, India
Doris did an excellent job! I would recomend her 100%, if you ever need an immigration advisor she is the one. Serious, fast and amazing service. Thanks again!!!
Júlia Oliver Pedrals
Thank you very much for your help. Ned was very professional and helpful, an outstanding immigration lawyer.
Zuzana Povazanova, Slovakia
Doris is an excellent advisor. She is very knowledgeable, thorough, a great communicator, and truly represents best interests of her clients. If Doris takes your case, you can be confident that she'll do everything and will win it. Thank you so much Doris and Access NZ.
Navdeep Kaur, India
Very good experience with Access NZ!! A great and professional team of lawyers and immigration advisers! They will help you to carry out your project! Don't hesitate! And thank you again Doris, and Ned!!!
Serena C,Spain
Very friendly staff. Much reliable and experienced advisers gives individual attention to the applications. Highly recommended.
Moby J, India
Highly recommend Access NZ as they are prompt and efficient.
P Blows, NZ
As per my experience, Access NZ is one of the best Immigration Advisory in New Zealand. Must say Doris is very precise towards her work, extremely professional, approachable and have answers to all your sensitive immigration matters. She always make sure nothing is lacking with proper clarification and I got my 3 years essential skill work visa just within a week. Thank you so much Doris for helping me. Will be surely in long term relationship with this place for further guidance!!!
Highly recommend great service especially by Doris and thank you soo much for keeping my concern and urgency in first priority.
Swarnjeet K, India
Dear Ned, I'm writing to say thanks for making it possible in the times when Immigration office has been behaving so anti-migrant and unreasonable. It was the darkest hour in my life. You were the steerer and got me to the day light where life is.
Mukesh S , India
They are detailed, specific, and honest… I will advice you to contact Access Nz if you have any questions, they are very helpful.
Jaspreet D, India
Doris做事很让人放心,很注重保护客户的个人信息和隐私,Susanna做事非常仔细和耐心,很认真的回复我的每一个问题,委托Access NZ申请签证速度很快,Acess NZ员工做事很认真负责,很仔细的解释签证的每一个细节,这次的合作很愉快。以后还会委托Access NZ申请别的签证。
(Translated by Google) Doris is very reassuring and pays great attention to protecting the personal information and privacy of customers. Susanna is very careful and patient, and responds to my every question very seriously. It is very fast to entrust Access NZ to apply for a visa, and Access NZ employees are very responsible, explained every detail of the visa very carefully. The cooperation this time is very pleasant. In the future, Access NZ will be entrusted to apply for other visas.
Rosa L, China