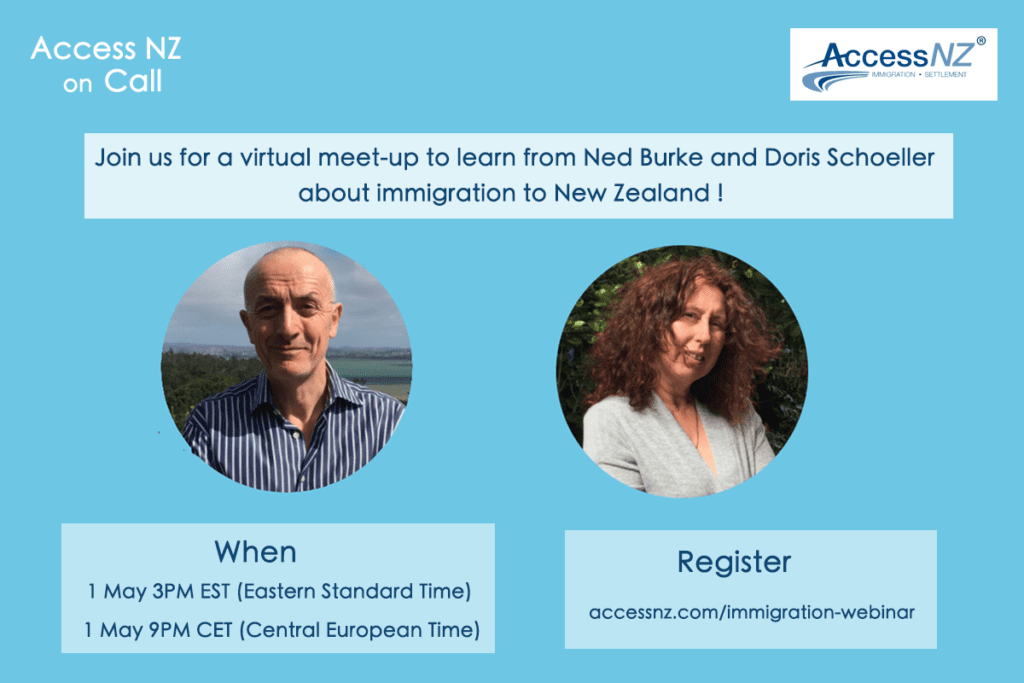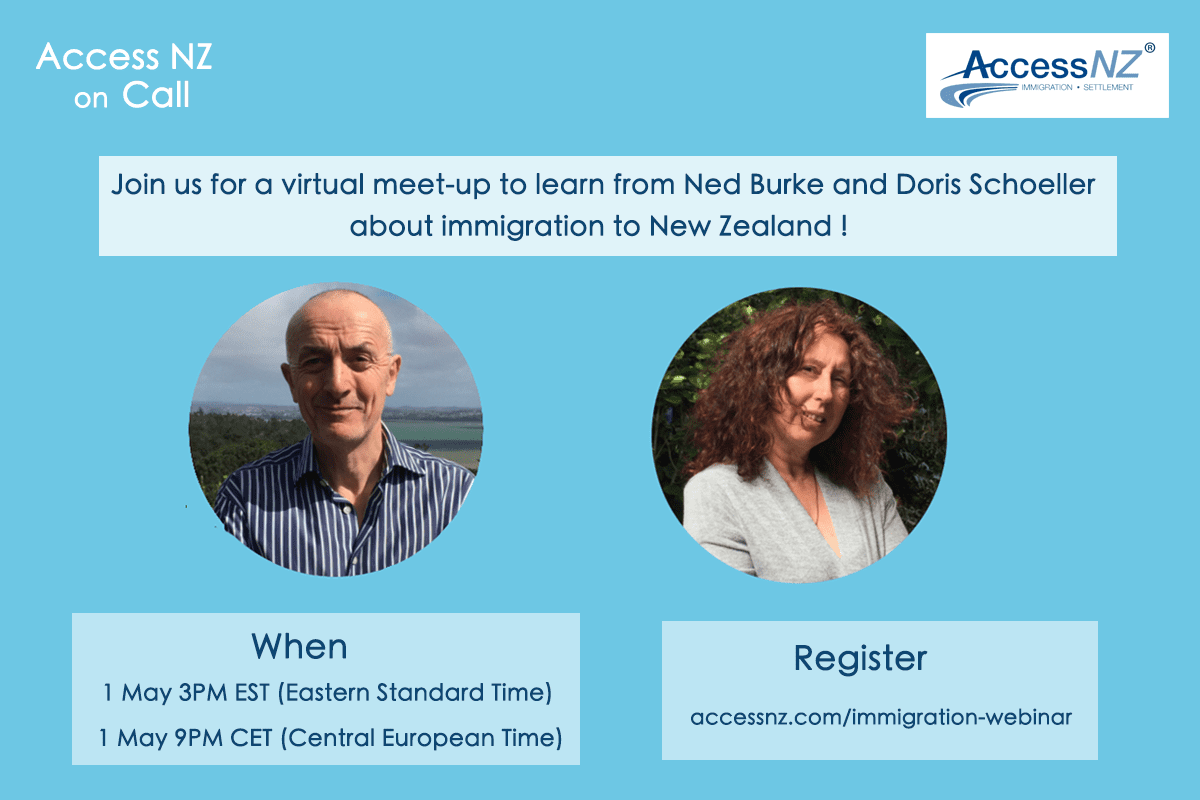 Please complete the registration form below and we will send you the webinar link by email within 24 hours of registration. Please check your inbox and junk folder, if you haven't received the email, please contact us immediately on info@accessnz.com or +64 7 571 1171. We are looking forward to meeting you at the immigration webinar !
Webinar registration form
Topic
New Zealand visas and possible impact of Covid 19 on the future immigration landscape
Description
This is a wonderful opportunity to talk with two experienced New Zealand immigration professionals with almost 30 years of immigration practice behind them. Ned Burke is an Immigration Lawyer and director of Access NZ, which has its head office in Tauranga, New Zealand. His immigration practice includes investment & entrepreneur visas.
Ned is very well connected with business organisations and trade bodies across New Zealand and is happy to discuss a range of topics from investment visas to trade/skills shortages and the possible impact of Covid 19 on the future economic/immigration landscape.
Doris Schoeller is a licensed immigration adviser who has been dealing with most types of NZ residence class visas for over 6 years. She specialises in partnership, essential skills, and student visas. She is also a registered education agent and can advise on NZ education pathways. Doris will be happy to discuss any questions relating to general temporary and residence visa types and education pathways.
You will have an opportunity to book one-on-one consultations after the free meet-up to discuss your personal situation in detail.
In addition to English, the Access NZ team speak German, Mandarin, Portuguese and Russian.
Time
1 May 2020 3PM EST (Eastern Standard Time) if you are in USA or Canada
1 May 2020 9PM CET (Central European Time) if you are in Europe
If you are outside those two time zones, please use time zone converter to work out the time.